Book half a pub!

If you are looking for a decent, uncomplicated venue for your festive do; basically a pub
then look no further than the Sir Colin Campbell this Christmas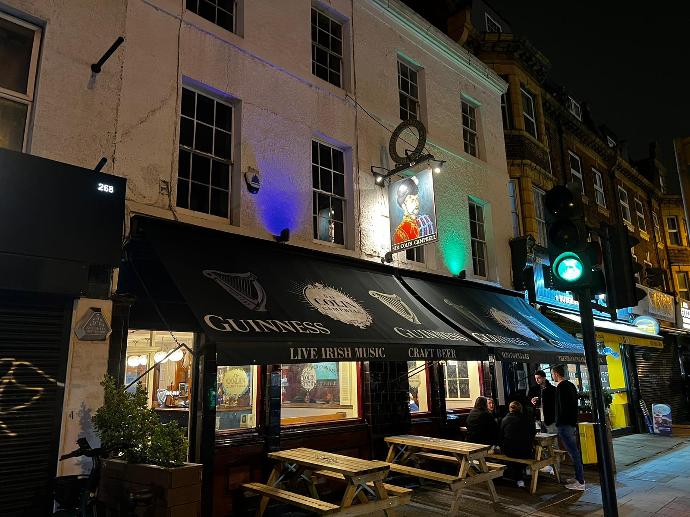 Our pub has two sides

And you can book one of them for your event from Monday 2nd October 2023 through to Tuesday 19th December 2023. This excludes Saturday and Sundays because of our regular live Irish music, and any nights where we have already published an event on our website (see the events page for a list of these).
Notwithstanding the above caveats, the rest of the calendar is yours and we can accommodate comfortably up to 50 people for the event.
We can also provide catering in the form of finger food that can be served throughout the evening, your own music playlist (should you choose to) and we have a 50-inch screen that can be used for a presentation, videos or even a live camera feed from elsewhere - perhaps you have an international office with a party happening at the same time?
In the spirit of keeping it simple, we are a traditional Irish pub in the heart of Kilburn, easy to get to and from and no shortage of drinks to enjoy, modern recently refurbished facilities, a super sound system and fantastic staff.
If this sounds up your street, then contact us by e-mail at manager@sircc.pub and we'll get in touch to see if we can help. Or complete the form below.